Recent Posts
1
« Last post by elee0228 on Today at 04:59:51 pm »
2
« Last post by illesi on Today at 04:55:32 pm »
3
« Last post by robo on Today at 04:53:42 pm »
... she was bigger last year about this time. Sounds like she's ramping up the gear again and should be adding more
4
« Last post by robo on Today at 04:52:51 pm »
Saw her last week also. She's in good shape. Arms are big. She was biggef
5
« Last post by SCJames on Today at 04:43:45 pm »
6
« Last post by iriod4 on Today at 04:35:04 pm »
Virgo attracts the eyes of eyewitnesses like a magnet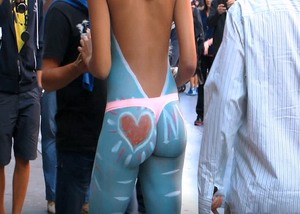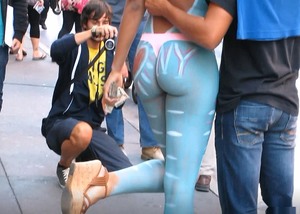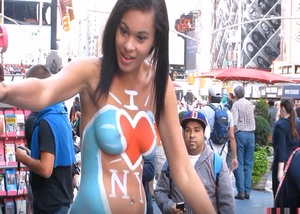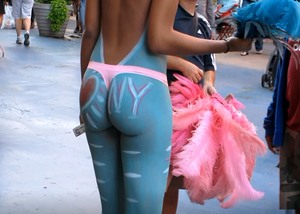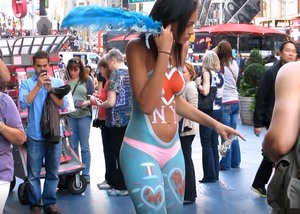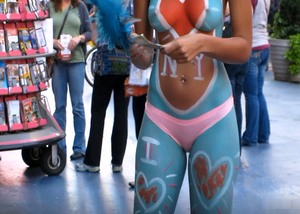 Duration: 0:02:37 / Resolution: 1920x1080 / Format: mp4 / Size: 101.13 MB
http://ul.to/xye1ir41
8

9
« Last post by caino on Today at 04:29:13 pm »
...smiled.
As always, her smile calmed me.
She looked in my box for more than one minute, but I was sure my secret was safe.
"Oh, I forgot, you have also to kiss my feet, and also you Andrea, both of you have to kiss my feet. Because I won. Because I'm a little girl but you could not take my feet on the ground. So... kiss them, now"
It was an oder, but she said with the smile on the face, so it sounded like a normal thing.
I looked at her brother, he shrugged, and did it "She is my sister, it is not a problem for me"
It was for me. Or so I thought at the beginning.
I made a face and put myself on my knees.
I looked at her, she looked at me, she smiled and looked at her feet.
I did it. She had those ballerina shoes, so her instep was naked. I looked at them and I noticed some veins, or better: some sexy veins. I found these veins sexy, for the first time in my life. The scent was sexy. The skin, so pink and thin, was sexy. I felt my dick "happy".
"Ok, you did it, good boy, you paid your defeat"
It was strange but... I wanted to keep kissing her feet. But I couldn't.
I don't remember what we did after, but I know it was the day that changed everything.
Simona had seen my secret: I had a lot of newspaper clippings from bodybuilding magazines. I had a lot of young beautiful woman in their bikini, they were actresses, but also athletes, because my secret was a love for muscular young girls. And now she knew it. I was sure: Simona wouldn't say anything to her cousin, I could feel comfortable about it. But... what did she think of me now?
A few weeks went by without seeing her, I saw Francesca, I saw Andrea, but Simona...
So, one day, I asked about her to her brother, he was so young he could not understand the real reason about my question, and he said her sister was spending a lot of time in the gym to prepare something he didn't understand. He said she was changing her habits, and not only about her free time, but also about her eating and dressing and all. I tried to understand something more, but he said he was tired to talk about his stupid sister and he wanted to play something...
A month passed and I could know something else while we had a lunch with Simona's parents. They began to talk about this new thing about her daughter...
"Yes, we are going crazy to make her eating what she want, but her coach says it is ok, it is about her own good, so..."
"...so I have to cook a lot of meat, much more than before, and no pasta, no bread, she is doing some kind of diet, I don't know"
"The good thing is about her determination, she is better at school so she can pass more and more time in the gym with this coach, I hope she is not in love with him, you know about young girls, they always fall in love with older men"
My blood ran cold.
It was not about Francesca, so... what was my problem? But... my blood ran cold!!! Fuck!!!
"Ok but, do you think she is into some sport? maybe she wants to do some kind of race, have you notice some new dress?"
"It is the weird part, she asked only some top, leggings, nothing specific, only clothes to go to the gym"
I was damn curious.
The discussion changed, I could not ask anything, it was not my affair, you know...
Three months passed, it was June, and at least I saw Simona again. She come with her parents. When they entered I saw something strange on their faces, they were worried about something. My parents noticed too and they asked, but Simona took me by the arm and dragged me to my room, in a very firm way. I noticed there wasn't Andrea. So I asked her about.
"You don't see me from three months, and the first thing you ask to me is where is my brother? He has a birthday party, so he stays at a friend's house"
"Ah, oh, ok, yes, now I'm used to that he always comes, and it was strange he..."
"Yes yes yes, I understand. And you don't ask about my cousin because you can not"
"Francesca? oh well but, I know she is studying, so..."
"Hey, don't you ask me why I didn't come all this time? Or do you not care?"
Simona was so firm, she never was so, she changed, she caught me off guard with her change. And it was not only about this. I noticed she had a black suit, and it was strange because... First: it was June, it was hot, how could she resists with that? Long sleeves, long pants, it was like a winter suit. And second: she always dressed short skirts, or low-cut dresses, but today she covered anything. I could only see her ankles, and I found them sexy. The black suit let only the ankles naked, thanks to her white superga shoes.
"Hey, are you alive?"
I 'returned to earth' and looked at her in the eyes "Oh yes, sorry, I don't see you from a lot of time, yes, I know you are into the gym, is there someth..."
"I am about to participate in a bodybuilding competition"
"W-what?"
"Are you deaf? I am going to prepare my first stage for the IFBB Italy"
"IfBB? Bodybuil..."
"Yes, you know IFBB for sure, do you remember? I saw your little 'secret', so don't be silly, I know that you know IFBB, and I want to ask a favor"
"Are you kidding me? W-what favor?"
"You are a good photographer, I know, and I want you come to shoot some pictures of me, during the bodybuilding competition"
"But, Simona, you are a little girl, you are a teen, you cannot be serious, you cannot be into bodybuilding"
I was looking at her body. She looked fatter in her suite, but I could not say that to a girl, I knew it.
Simona looked at me very seriously, it was the first time she looked at me so.
"I can, and I'll do it."
Her expression changed. "See you on the stage." And she smiled.

10
« Last post by eubil on Today at 04:10:36 pm »