Recent Posts
1
« Last post by Dian.good on Today at 08:29:03 pm »

2
« Last post by Dian.good on Today at 08:22:46 pm »

3
« Last post by sapie123 on Today at 08:18:48 pm »

4
« Last post by autechre on Today at 08:12:22 pm »
https://onlyfans.com/musclegoddess69 anyone know what on her wall and in dm? Whats her of like?



She has two free accounts where she post similar stuff nearly at the same time (also in messages)
https://onlyfans.com/musclemermaid
https://onlyfans.com/musclegoddess92

I joined her VIP site at the beginning, cause i like her look and physics and the message exchange sounded worth the invest.
But once there, i was fairly disappointed, as it was still the same pictures in the main feed as in the free account and huge price for ppv (1 picture claiming nudity for 50$), so i canceled my subscription.
When i messaged her my feedback, i got my money back but since then i'm somehow blacklisted to the VIP site.

Personally i'm through with this profile, but i keep it up to you to judge.

I bought a non-nude clip since it was reasonably priced. Decent quality but disappointing overall.
And yes, the price of her ppv clips & pics is insane.
5
« Last post by wookie224 on Today at 08:10:22 pm »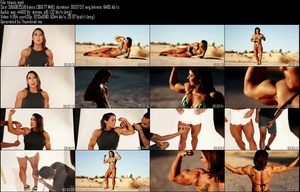 [Hidden post: You need 10 karma to see it. Or become a VIP MEMBER to see it.]
•
the Best Medical Website
•
Stock Up Sale. While supplies last.
•
The hottest competitive, professional and amateur bodybuilders

•
Discover the power of quality
•
Want to Build Your Ultimate Body Fast?

•
Power Never Enough

⇓ ⇓ ⇓ ⇓ ⇓ ⇓ ⇓ ⇓ ⇓ ⇓ ⇓ ⇓ ⇓ ⇓ ⇓ ⇓ ⇓ ⇓ ⇓ ⇓ ⇓ ⇓ ⇓
•
All non-contributors risk getting permanently banned.

6
« Last post by Dian.good on Today at 08:08:15 pm »

7
« Last post by mab1064 on Today at 07:55:20 pm »
fantastic!
8
« Last post by mab1064 on Today at 07:54:12 pm »
wow great
10
« Last post by Karharot on Today at 07:03:09 pm »