Recent Posts
2
« Last post by joesoul on Today at 02:11:49 pm »

3
« Last post by FemFlexUSA on Today at 02:06:23 pm »
Some of the women have their email feature shut off. I have tried to email more than one girl while she was on hbc and it would not go through. When I asked her about it chat both girls told me to use the email addresses they use on wb or sessiongirls. Some of the popular girls receive a staggering amount of emails and try to limit the sources to simplify things.
I thought I had mentioned this already, but it's possible that "HBCmail" may go unread. You're right about the volume some women receive. But, if the message is not opened, then the credits are returned to the user's account.
Now Flemflex what about those bouncing windows when you try to get a live look at them? I have asked about it more than once in this thread and you are ignoring me. When they are waiting in private why can't you get a preview without spending money?
Not ignoring you at all - we took your feedback and implemented the change.

The bouncing window issue should be resolved for all Chrome and Safari users.
Regarding the "waiting" feature, if any user goes into a room and it's not what he expected, he should leave the room right away and notify us in order to get a refund.
4
Awesome. Always happy to see more Sheila.
5

6
« Last post by AlphaLord on Today at 01:36:49 pm »
I have to agree with keeping tagging simple, yes I do agree from our perspective it is a difference but to have strongly defined tags you would greatly limit how much content you would see.. This I hold as a problem as there have been times I have come across new content that I enjoy but would not fall under my usual preferences.
I say all this despite certain things that annoy me being tagged as GTS such as tall women (To me gts really should start as 2x height of a same age person any thing other to me is Amazon) and to nit pick even more where the subject is grown with a group but only interact with each other and not even their surroundings.
As much as those examples annoy me I do understand and would not denounce calling it GTS (exception with a 7' woman around 6' people that is just pushing it for me)
At this time I truly see no reason for a more defined tag seeing as how there is at best a moderate amount of content that gets tagged as such, at this time I can only see the use if the amount of content in a year was being released on a weekly bases, however as of now it is reasonable amount to sort through on a weekly search and serves no greater purpose.

Sorry for rambling and thanks for the discussion.
7
I get your point, but social media is probably selling more product that contests at this point.
8
« Last post by esboberus on Today at 01:21:17 pm »

9
« Last post by footdan on Today at 01:16:19 pm »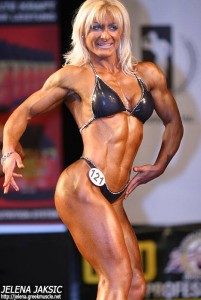 10
« Last post by spreestern on Today at 01:11:33 pm »